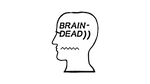 Shop Brain Dead clothing
Trim in 2014, Brain Dead is a collective of artists and creatives based around the world all on the same mission to bring the bizarre influences back into their clothing. From skateboarding to comic books to post-punk, Brain Dead draws inspiration from a large pool of sources and then interprets them into their own works. Throughout the brand's collections, you'll find a range of colourful and printed T-Shirts, hoodies, sweats and much more.
Here at JuzsportsShops, we handpick only the finest pieces from Brain Dead available on the market, so remember to keep it locked in right here for all the latest!