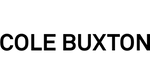 Shop Cole Buxton clothing
Defining "athletic essentialism" since its inception in 2014, Cole Buxton is quickly becoming a force to be reckoned with inside the industry! Here at JuzsportsShops, we have you covered with only the finest additions from the brand stocked by your favourite reputable retailers.
With the aim to "master simplicity", Cole Buxton offers the finest in contemporary sportswear and streetwear, ideal for the modern wearer's lifestyle. With all of its jersey knitted in Leicester, England from the best quality cotton yarns, the brand continues to provide some of the finest construction in menswear. From featured print T-Shirts Air Max 270, sweatshirts and sweatpants that wouldn't look amiss in the fanciest of gyms or shorts that are perfect for creating those warm-weather fits - the variety of occasions Cole Buxton's clothing is suitable for seems to be endless.
Here at JuzsportsShops, we've made it easier than ever to get your hands on the latest Cole Buxton clothing, from sizing and styling information to curating all your favourite styles into one place! Remember to keep it locked in right here for all the latest and greatest, all the way from high-heat drops to general release bangers - we've got you covered!