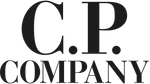 Shop C.P. Company clothing
Pair function, style and history with the finest C.P. Company pieces available right here at JuzsportsShops!
Since 1971, Osti-made C.P. Company has helped create the technical garment blueprint with innovative design and technique. 50 years down the line and the Italian born brand is still at the forefront of luxury clothing and provides some of the finest in casual style. From its iconic goggle jackets & coats to functional cargo pants and comfortable sweats, C.P. is truly a brand that caters to all.
Here at JuzsportsShops, we handpick only the finest C.P. company styles and pieces, so make sure to keep in locked in right here for all the latest available!