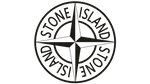 Shop Stone Island clothing
Since 1982 Stone Island have revolutionised menswear with its innovative and futuristic designs & production, and as time goes on the Italian brand are showing no signs of slowing down.
Often instantly recognisable from their compass badge logo motif, Stone Island offer an abundance of stylish product ready to take your outfits to the next level. From technical and innovative jackets all the way to wardrobe basics and essentials Stone Island have you covered and with a range of hues and colours on offer, there's something for every wardrobe.
Here at JuzsportsShops, we're big fans of Stone Island so we've handpicked a selection of all the latest and greatest products courtesy of all your favourite and trusted suppliers. Not only that, we've also made it easier than ever to cop online with confidence by checking out our Stone Island Size Guide!